SUMMER CAMPS: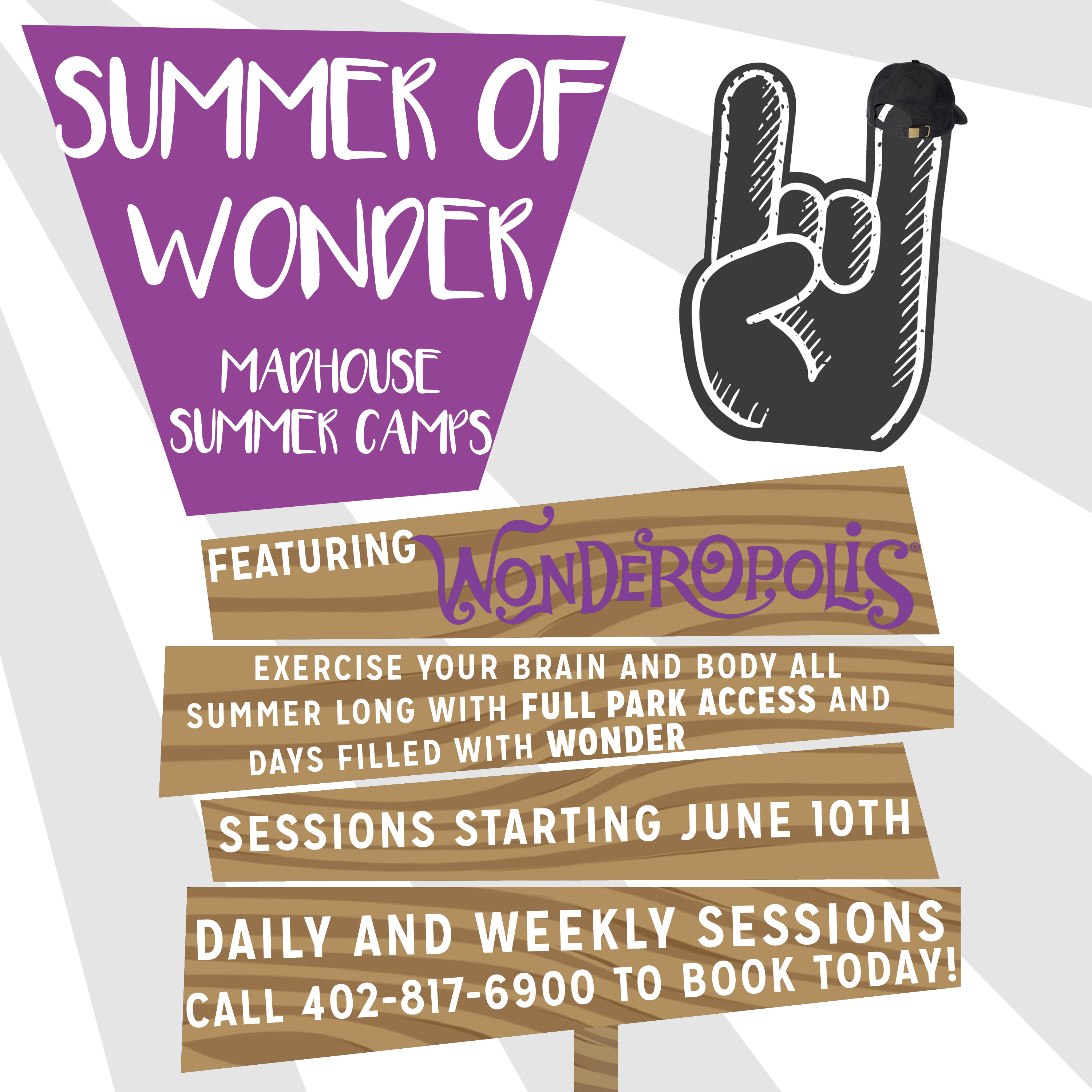 Madhouse Experience Lincoln's "Summer of Wonder" day and week camps offer a special twist on Summer Camps…trust us, this isn't your average camp. This summer we are joining together with Wonderopolis to add an enrichment piece to our camps.
"Summer of Wonder" will be held at the Madhouse Trampoline Park located in the Speedway Sporting Village in Lincoln Nebraska where campers will have a very rare and unique opportunity to explore the park with their Counselors. They will have full access to all our attractions, including the Open Jump Area, Stunt Bag, Duel Climbing Hoops, the Madhouse Slamhouse basketball hoops with brand-new Slow-Motion Video Replay, our Lazer Maze, Trampoline Ninja Challenge, and our Madhouse Warrior Course!
Each day will be a different Wonder, or topic that will ensure our campers are exercising their brains just as much as their bodies while in the park! The Wonder will come with activities and maker space demonstrations do ensure the campers are understanding the lesson being taught with fun and interactive play time!
Lunch, healthy snacks, and refreshments are included from the Madhouse Kitchen.
Summer of Wonder will run Monday-Friday, 8am-4pm with early drop off/later pick up available for those who need.
Daily rate for the camp is $40 and the weekly session $175. Ask about full summer pricing and packages!
First session starts June 10th so sign up now! Reserve your spot online or call 402-817-6900!
https://www.rollerdigital.com/madhouselincoln/products/estore?date=20190430
---