LASER MAZE: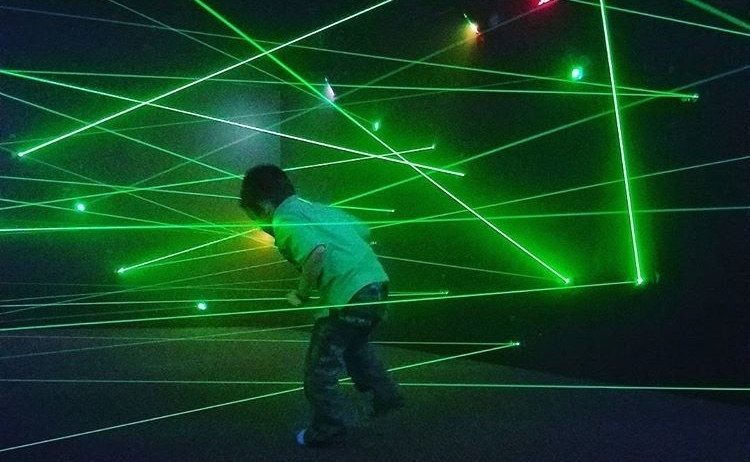 The Laser Maze attraction challenges you to maneuver your body in and out
of laser beams through a black-lit room in order to race against the clock for
the fastest time! Select your skill level and take the challenge! 
LASER MAZE PRICING: CLICK HERE
The Jump Socks ($1.75) and a Wristband ($1.25) are required to access attractions within the park.