CLIMBING WALL: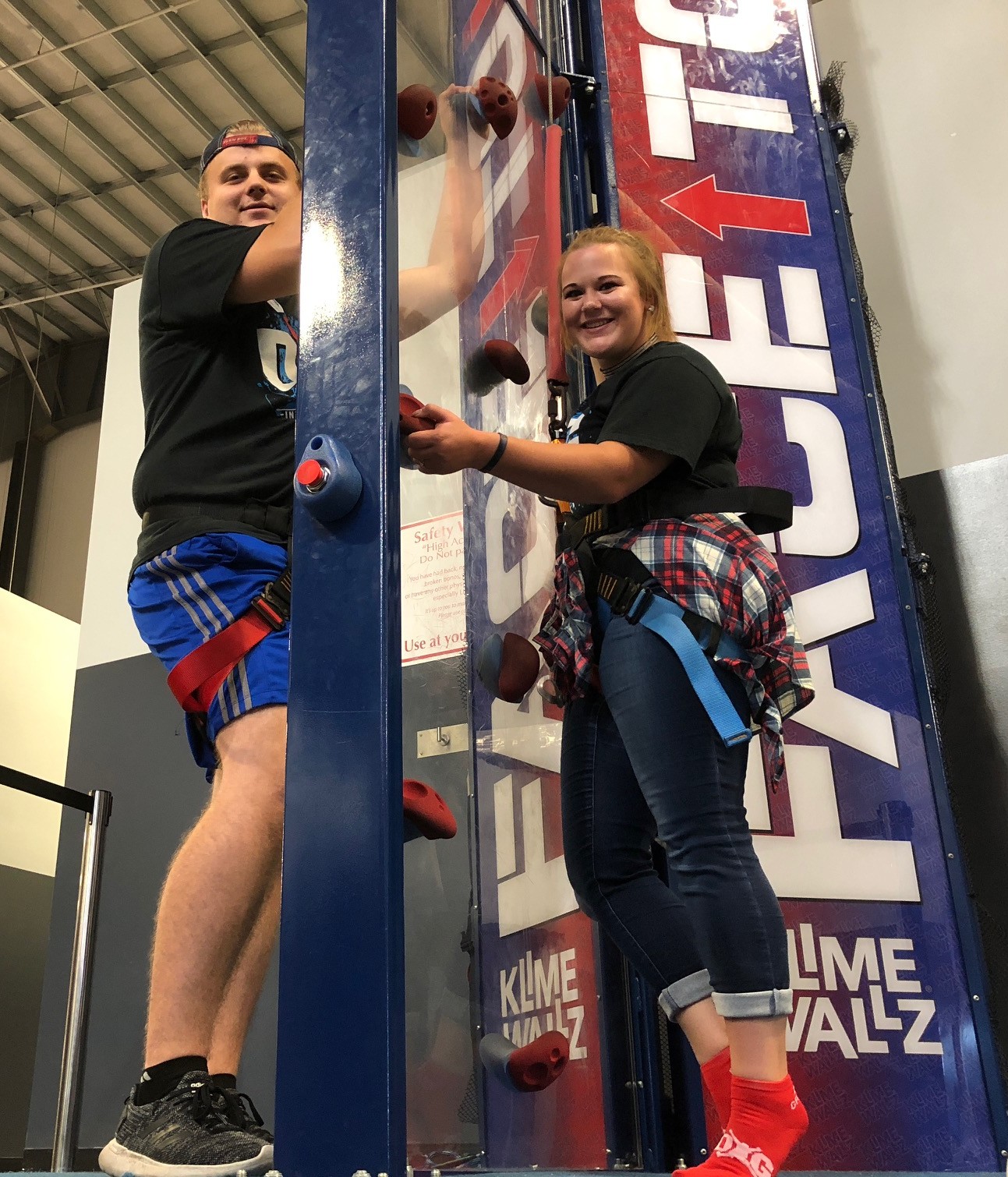 Compete against the clock or race a competitor to the
top of the 24' transparent Duel Climbing Wall! 
CLIMBING WALL PRICING: CLICK HERE
The Jump Socks ($1.75) and a Wristband ($1.25) are required to access attractions within the park.
Safety:
Your safety is our top priority!:
-Weight up to 250 lbs.
-Must be in good health.
-Jump Socks only.
-Must be harnessed with proper equipment by employee.