The Jump Experience
Defy Gravity takes family entertainment to the next level! With over 12,000 sq. feet of trampolines, you'll be sure to soar higher than ever before! Our facility is equipped with interactive activities that will energize the kid-at-heart of any age! Whether you're here just for fun or to enhance your tricks, you'll experience the rush where fun and fitness mix! You'll burn up to 1,000 calories per hour by just having fun! 
The Open Jump pricing includes access to: Open Jump, Free Fall and Dunk City!
Walk-ins are welcome, based on availability. You can also guarantee your time by purchasing your jump tickets prior to your arrival from the website. Jump sessions begin every 30 minutes on the hour. Please arrive approximately 15-20 minutes early.
All participants MUST have a waiver. Age 18 and younger must have their waiver completed by a parent or legal guardian. Age 19 and older may complete their own waiver. 
Gravity Socks ($1.75) and the Wristband ($1.25) are required and reusable.
Open Jump: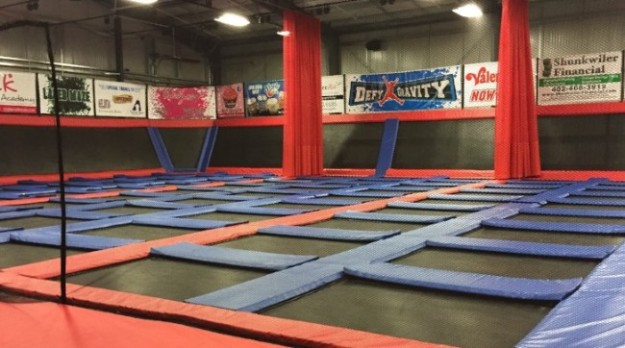 The Open Jump Court features 108 jump squares where you'll be able to bounce off the walls- literally! The court is ideal for individuals to test out their sky-high talents, release cabin-fever energy, and for large groups seeking a unique bonding experience!
---
Dunk City: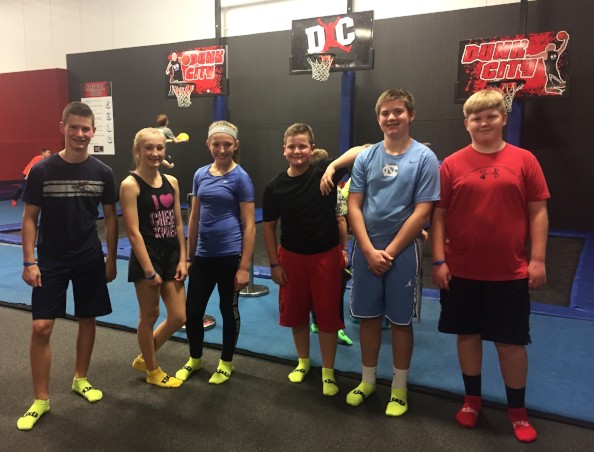 Jump! Dunk! Repeat! @ Dunk City! Put your skills to the test and fly-high above the rest on any of our three different height basketball hoops! 
---
Free Fall: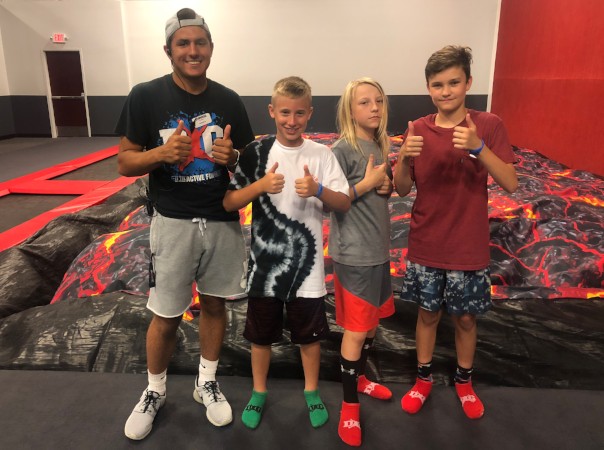 Jump! Flip! & Fall into fun at Free Fall! Fly into the sky and land without fear in our clean air-filled air bag! 
---
Dodgeball: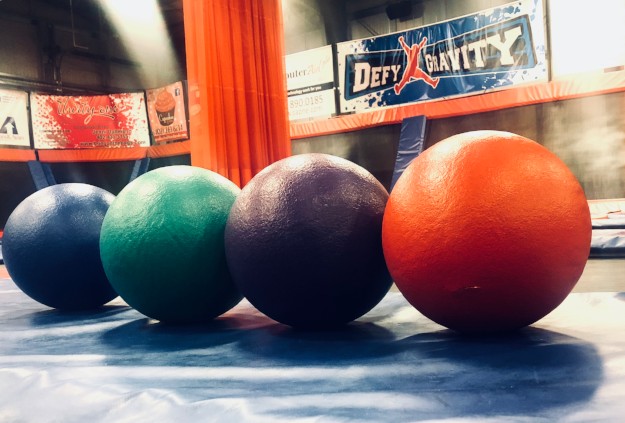 Experience the exhilarating thrill of combining the classic game of dodgeball with the excitement of trampolines!
Dodgeball is played on our main trampoline court and is available based on business levels, in order to keep your safety our top priority!
Host your own dodgeball tournament! It's easy! It's fun! Set yours up today! Contact the Event Coordinator at LincolnEvents@DefyGravityUSA.com!