Climbing Wall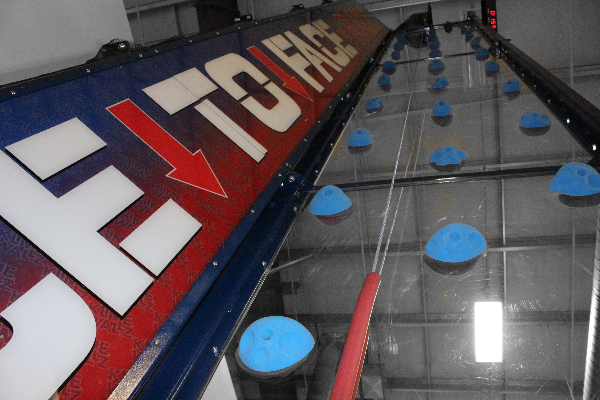 Defy gravity and take on our Duel Climbing Wall.
Compete against the clock or challenge a competitor to a race while climbing on a 24' transparent wall.
Do you have what it takes to beat the competition? You have to experience it for yourself!
Put on your climbing gear and CLIMB ON!
 
Participant minimum weight is 40 lbs. and maximum weight is 250 lbs.

Participant must safely fit in harness

No Shoes, Flip Flops or Open Toed Shoes

No Horseplay

2 Credits per climb